24rd AUTO-FLEA MARKET of LOHEAC 1 & 2 October 2015

Auto-flea market festival at the Manor of the Automobile and Old Trades
About 400 exhibitors are expected at the Auto-flea market Festival of Lohéac at the Manor of the Automobile and Old Trades. They offer car and motorcycle parts, as well as various equipment. A stock exchange is devoted to reduced models, models, old toys, books, photos …
Demonstration on the circuit with a Renault Classic "different theme each year", maiden trips and amphibious cars on the pond.
Snack bars and sandwiches on site. Tasting of galettes-saucisses and local produce "rustic bread and old cantal" and cider at the museum's cider bar.
Dining on onsite at the museum's cider bar, at the restaurant des Ecoles or at the tavern.
Opening of a sales exhibition space for collector's vehicles or exceptional modern GTs at the entrance of the rallycross car park.
WHERE AND WHEN?


MANOR OF THE AUTOMOBILE AND OLD TRADES -LOHEAC (35)
THE 1ST WEEKEND OF OCTOBER from 9 am to 7pm
  ADMISSION PRICES


Adults: 10 euros. Children from 10 to 16 years: 7 euros
Free for children under 10 years
Entry for the 2 days 15 euros
The entrance fee includes access to the Auto-flea market and visit to the museum.
PARKING


Free all around the site
INQUIRIES


Manor of the Automobile and Old Trades: 02.99.34.02.32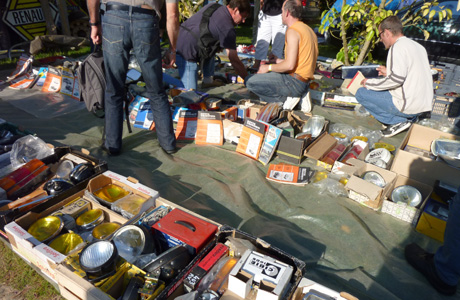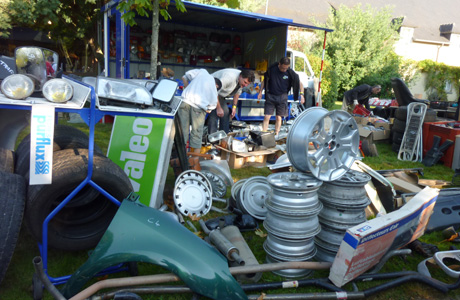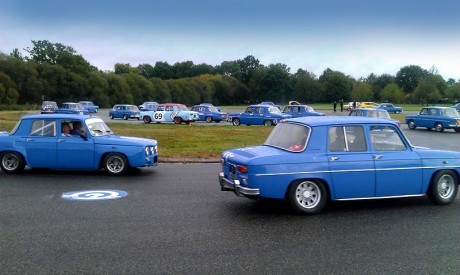 GET THE OLD CAR MAGAZINES
On the occasion of the Autobrocante Festival of Lohéac, old magazines from the press-group and all the Autodrome book collections are available by visiting: www.hommell-magazines.com