The Manor of the Automobile and Old Trades of Lohéac
Only thirty years ago, Breton manor was still a farm. It is difficult to imagine that instead of it, were once cows, pigs, chickens and horses in dilapidated buildings. So when Michel Hommell, originally from Lorraine, bought the Newfoundland Court's farm, he knew that his dream would not happen in just one day. He had been collecting cars since the age of 18, and was looking for a place to gather them all, after they had been scattered throughout. That was until he fell under the spell of the small village of Lohéac in Brittany. More than 15 years of construction work and hundreds of site meetings with local craftsmen were needed to build what is today this set of scale.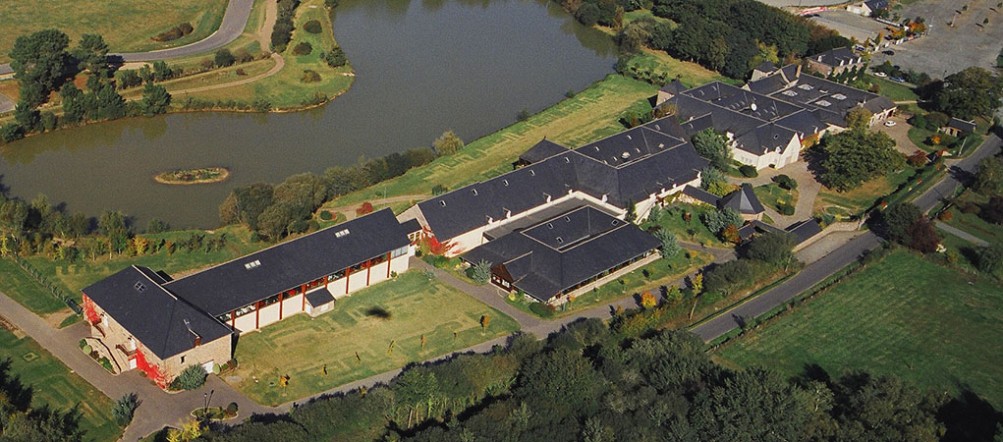 Henceforth, it is one of the finest museums in Europe dedicated to the history of the automobile. 15,000 m2 of exhibition space in a seventeenth-century mansion. More than 400 vehicles (including 30 horse-drawn vehicles, 50 motorcycles and bicycles) of all types, ages and nationalities, illustrate a century of automobile. One hundred mannequins in dresses from the era, animate all the collections and the thousands of objects presented.
During your visit, you will discover preciously uncommon things, such as this still, witness of a time when the production of alcohol was an ordinary practice in our countries with the right to distiller.
The most common of objects rest among cars from all times, such as the Hummingbird, famous offshore race boat that belonged to the pilot Didier PIRONI, and in which he lost his life during a terrible accident.
These are what make the Manor of the Newfoundland Court, a blend of power and melancholy from the Roaring Twenties.
The Manor of the Automobile and Old Trades, is also:
An area for models, 30 dioramas and over 3000 miniature cars of all brands and all formulas.
A starting grid of 18 Formula 1.
The chapel of engines (original presentation of the history of engines), a garage and a restored old gas station…
A screening room.
A tavern from the 1930s with its barrel organ, a cider bar and a video game area and a shop.
The reconstruction of twenty stores (hairdresser, butcher, dentist, seamstress taxidermist…).
A racetrack (2.5 km in length) open for rental (piloting schools, clubs, individuals…).
Hence, you must not hesitate in visiting this exceptional museum. During holidays and certain weekends, you will be able to drink a glass of cider as well as taste a delicious pancake from the Manor cider bar.